Published: 14/03/2012 by Andrew Kember (Updated on 30/04/2012) with tags: Life.
Call it what you like – the hymn re-write movement; re-imaginings and adaptations of old hymns or simply putting old hymns to new music. This is a trend that's here to stay. The only surprise, really, is that it went away for a few years. Here is a little introduction to some of the groups making great music. There are also lots of free tracks, which doesn't hurt.
Indelible Grace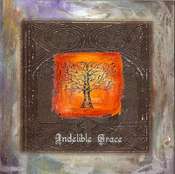 This is a kind of super-group – albums are composed of hymns sung by various artists. The production quality is excellent – this is hymns done right.
Red Mountain Music
RMM is a music group formed by members and friends of Red Mountain Church in Birmingham, Alabama.
The Gospel Coalition
Now, the Gospel Coalition do a lot more than music, but nevertheless, this is well worth a listen.
Zac Hicks has released Lord, I Believe for free, as a communion hymn, via Justin Taylor
Matthew Smith
Matthew Smith, of Indelible Grace, has released a lot of his own albums of hymns, available to listen to on Bandcamp
Sojourn Music
Sojourn Music have also released some lovely work on Bandcamp including their album, The water and the blood
Sandra McCracken
Sandra McCracken, of Indelible Grace, has a sampler of her New old hymns on Noisetrade and plenty of her own music.
Page
CXVI
Page CXVI are dedicated to making hymns accessible and known again. Their work doesn't seem to have the production finesse of some of other groups here (is it the vocals that feel flat?) but they're worth checking out.
Ordinary Time
From their website: Ordinary Time is an independent folk acoustic trio rooted in the Christian tradition. The band's oeuvre seamlessly weaves the hymns of generations past with their own new songs – often indistinguishably – producing a sound that ranges from bluegrass-tinged Americana to sacred harp hymn arrangements.